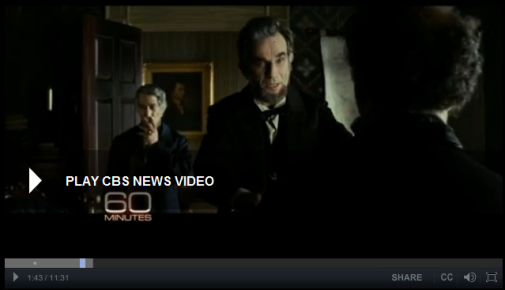 President's Day is one of my favorite holidays. Not because I get a day off work (I'm not a Federal employee:), but over the years, I have had the wonderful opportunity to do restoration work at the homes or museums of seven Presidents in and around the Washington, DC area – Washington, Madison, Monroe, Lincoln, Andrew Johnson, Teddy Roosevelt and FDR.
I'll be ro0ting for Lincoln at the Oscars, especially for set design. Historian Doris Kearns Goodwin in a behind the scenes video says Lincoln director Steven Spielberg was meticulous in recreating the Lincoln-era White House, carefully replicating its carpet, wallpaper and even the cubby holes in Lincoln's desk.
Recently, I worked at the Peterson House and Ford's Theatre (in the booth where Lincoln was shot). Spielberg's set designers did a great job recreating these historical rooms on screen. They were lucky to have photographs to recreate the wallpaper designs. I am trying to locate which manufacturing recreated the paper for the movie. As soon as I find out, I'll let you know. If you know, please post a comment.  In the meantime, here's a short video I created about working at the Peterson House, the house where Lincoln died in Washington, DC across from Ford's Theatre.